The ARG! Studio
ARG! Cartoon Animation creates classic-style character animations. Founded in Colorado Springs in 1973 and renamed ARG! in 1994, the studio's services include cartoon animations and effects for film, TV and more. The studio is fully staffed with experienced, professional artists and animators, and offers many styles and formats of animation, all created in the USA.
Recently we've been producing award-winning animated TV shows such as Adventures of Turtle Taido, Monkey & Cat, the ofGod series and educational animations for PBS.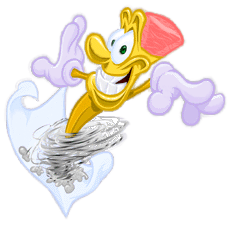 Services
Music videos
Blender 3D
4K (UHD) ultra high definition
Our animation studio
The ARG! studio facility features a video lab with Adobe Animate cc, Blender 3D, Adobe Photoshop and Premiere Pro, each with 2 or 3 large monitors. Wacom Cintiqs® are used to drawn directly on screens. We love our studio and our jobs!
We're based in Stilwell, Oklahoma, but ARG! is a cloud studio with more than 60 artists, animators and technicians. The ARG! website contains more than 28,300 documents and gets millions of hits from all over the world. Read about producer Artie Romero's comics, movie and TV background, and his 40 years of animation screen credits. Contact us for details on animation services or for a quote on your project. We also offer licensing and downloads of 57,000 of our original cartoons, graphics and animations.